Megaworld's chief strategy officer Kevin Andrew Tan reiterated the commitment of his firm to generate around 250,000 direct and indirect jobs once the construction of its two townships in Bacolod City is completed.
"Every investment penny is worth pouring in here now. Bacolod is rising and we want to be part of it," he said, adding that they also have a huge parcel of land in Negros Occidental that they plan on developing.
Tan was the guest of honor at the Bacolaodiat Spring Festival Gala at the SMX Convention Center Bacolod on Sunday night where he received a resolution from Mayor Alfredo Abelardo Benitez and the Sangguniang Panlungsod members declaring him honorary mayor of Bacolod from January 20 to 22.
Tan, who returned from the World Economic Forum in Davos, Switzerland, in his speech said he just found out that his term as honorary mayor started on Friday and was ending on Sunday.
"I basically have less than 5 hours as mayor. I haven't even sat down on the chief executive chair of mayor Albee in the government center, and here I am, ending my term as honorary mayor," he joked, as he thanked the city officials for the honor.
Tan, who is chief executive officer of the Alliance Global Group which Megaworld belongs to, was honored for changing the business landscape of Bacolod City.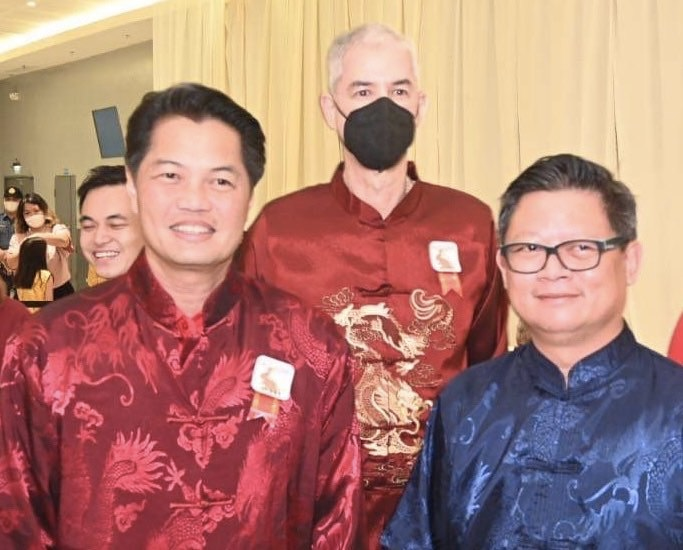 He pointed out that Megaworld is simultaneously building two townships in Bacolod City – the 50-hectare Northill Gateway along the Bacolod-Silay Airport Access Road, and the 34-hectare The Upper East along the Circumferential Road.
Both have already generated thousands of jobs in construction, estate management, retail and sales, he said.
"In the next five years, we expect to even more than triple the number of jobs that we have generated since 2018," Tan said.
They have briskly sold residential property in their Northill Gateway subdivisions and units in their first four residential condominiums in The Upper East, he said.
"At first we thought it is so hard to sell condos in Bacolod because of the vast lands and haciendas here, but the numbers proved us wrong," he added.
Even their first office tower in The Upper East has generated so much interest from BPO companies that want to locate to their townships, and hopefully they will also start building their second office tower this year, he said.
Also under construction is the Kingsford Hotel Bacolod at The Upper East, he said.
In March they will be opening the first Landers Superstore in Western Visayas also in The Upper East that will help generate around 500 jobs in the retail sector, and right now is already giving around 300 jobs for the construction sector, Tan said.
He said within the next few years, they will also be building the first Megaworld Lifestyle Mall in Bacolod that will help generate almost a thousand jobs in retail alone.
"Aside from the two existing townships that we have here, we still have another huge parcel of land to develop in this province. I couldn't give any details at this time, but what I can say is that, there are so much potentials that we see in this province, "he said.
"More than just sugarcane fields, your land is so rich with opportunities left untapped for so many years. Our group of companies will always be on the lookout for these opportunities, and we hope to be able to contribute to the provincial economy especially, on job creation among Bacolodnons and Negrenses," Tan added.
He said they have chosen to invest in Bacolod because of its vibrant local economy.
"This is a business and investment-friendly city. We have also seen an adequate and strong pool of graduates every year, and you have a very attractive cost of living compared to other major cities," he said, adding that the city and province also have so much to offer as far as tourism is concerned.
Tan also thanked the Bacolaodiat Festival organizers led by John Stephen Sy for inviting him to the Spring Festival Gala.*