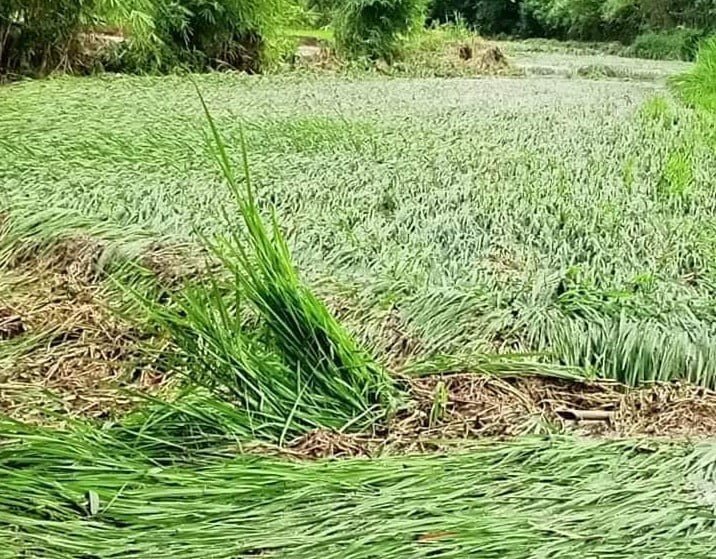 Floods brought on by Typhoon Quinta caused P7.5 million in damage to rice crops and farm animals in Negros Occidental.
Provincial Agriculturist Japhet Masculino said initial reports on Tuesday, October 27, from three towns and two cities showed that damage to rice crops hit P6,472,425 .96
Provincial Veterinarian Renante Decena placed the loss of farm animals at P1,051,258.16 in six towns and two cities.
Masculino said the rice crop damage has affected 275 farmers in Negros Occidental.
Initial reports show that rice damage in Sipalay City hit P147,398.16, Cadiz City P161,993.60, Hinoba-an P2,416,890, Moises Padilla – P1,180,256, and Pontevedra – P66,960, Masculino said.
Decena said farm animals killed during the floods were chickens, pigs, goats, carabaos, ducks, turkeys, and cows.
The areas affected were Bago City, La Carlota City, Valladolid, San Enrique, Isabela, Binalbagan, Moises Padilla and Hinoba-an, he added.*