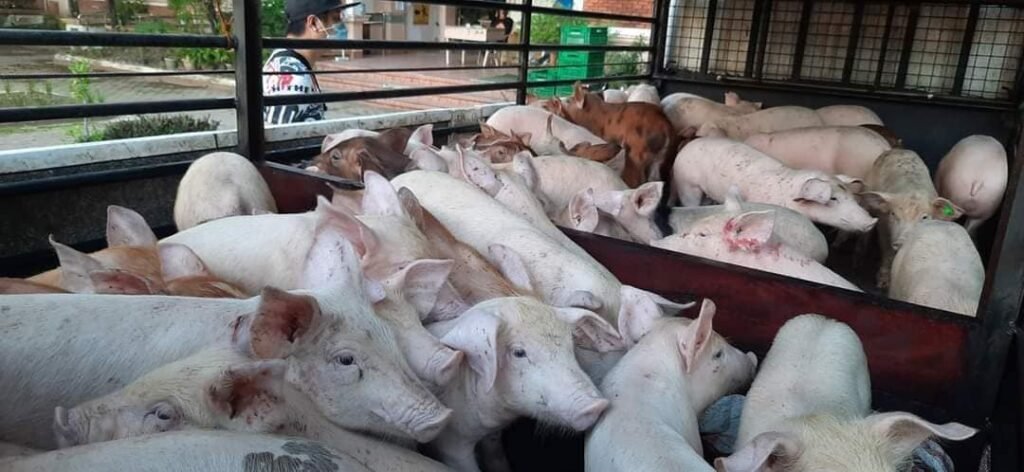 Hog raisers from Western Visayas (WV) have shipped P255.2 million worth of live pigs to Luzon from June this year as the area was affected by the dreaded African swine fever, Remelyn Recoter, Department of Agriculture-Region 6 director, said Monday, October 26.
Since WV is 151 percent self-sufficient in swine, based on the second quarter data of the Philippine Statistics Authority, local raisers with the intervention of the different local and Manila traders and various local government units in the region were able to market about 23,367 pigs worth P255.2 million to Luzon, Recoter said, citing the report of Bureau of Animal Industry (BAI)-Veterinary Quarantine Service Region 6.
"Our farmers have improved their income as they ship their surplus production to ASF red zone areas where the price of pork and pork products continue to escalate," she said.
She added that WV is one of the leading exporting regions of hogs to Luzon provinces.
The region is still free of the virus, based on the latest National Movement and Zoning Plan for ASF issued by BAI, she said.
As ASF cases continue to mount in Luzon, the region's government agencies and the private sector have intensified actions to prevent the spread in WV as it may incur multi-million damages to the industry, she said.
"Eighty percent of our hog raisers are on backyard scale, and that is why we are campaigning to the farmers that they should avoid swill feeding and maintain proper farm sanitation," Recoter added.*