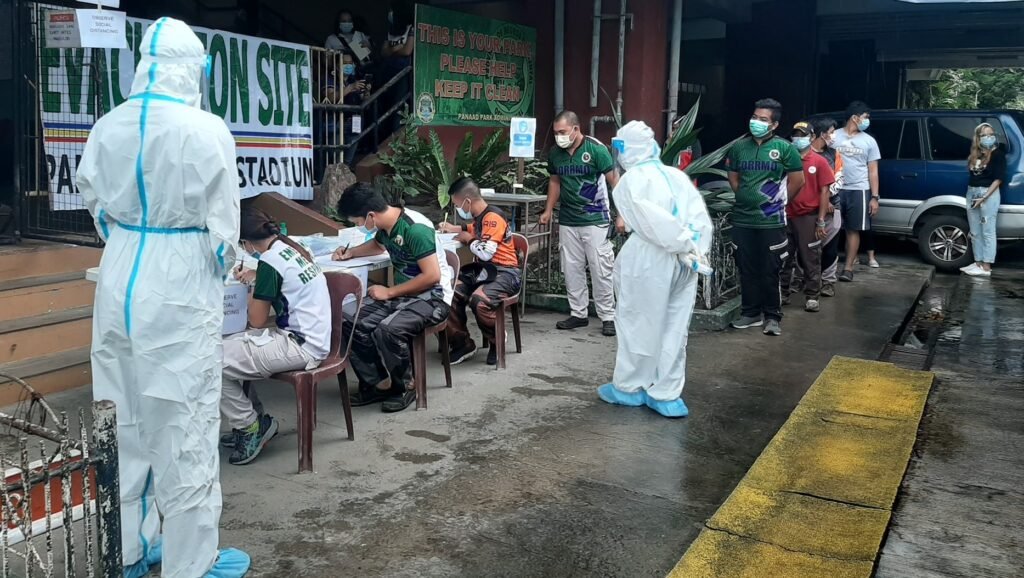 Even with the coronavirus threat, the provincial government of Negros Occidental conducted today, November 27, a simulation exercise (SIMEX) at the Capitol-run Mambukal Summer Resort in Murcia town to test its preparedness and response measures for a worst-case scenario should Kanlaon Volcano erupt.
Zeaphard Gerhart Caelian, Provincial Disaster Management Program Division head, said the Regional Disaster Risk Reduction and Management Council evaluated the plans, preparedness, response, and harmonized action of the province when there is an eruption.
Those that joined the exercise included representatives from La Castellana, Moises Padilla, La Carlota City, Murcia, Pontevedra, Hinobaan, Talisay City, Canlaon City in Negros Oriental, and other concerned government agencies, he said.
Among the scenarios in the exercise was the eruption, displacement, evacuation, relief distribution, and unstable communication, he added.
What makes the exercise different was that the preparedness and response were done with the threat of coronavirus, "we updated our action plan according to the situation right now. We have the responders dressed in personal protective equipment and put in place health protocols in the would-be evacuation centers," Caelian said.
He also said they practiced implementing social distancing during rescue and evacuation.
"We passed the evaluation, although there are areas that they need to improve," he said.
Among the measures they need to improve is the extraction procedure, the alarm system in Mambukal, and the communication system due to signal interference, Caelian said.
Caelian said that Governor Eugenio Jose Lacson wanted to be pro-active in their preparedness considering that Mount Kanlaon is an active volcano.
"Even with the COVID-19 pandemic, we still have to prepare for the threat of Kanlaon since it is an active volcano. Running simulations is one way for us to improve our response measures," he added.
Mount Kanlaon, which straddles the provinces of Negros Occidental and Negros Oriental, is under Alert Level 1, or currently in a state of unrest.
Based on the latest Kanlaon Volcano's monitoring network, ground deformation data from continuous GPS measurements indicate slight inflation of the lower and mid slopes since June this year, while short-term electronic tilt monitoring on the southeastern flanks recorded inflation on the lower to mid slopes that began also in June 2020.
These parameters may indicate hydrothermal or magmatic processes occurring beneath the edifice, it added.
The public is still reminded to avoid entry into the 4-kilometer radius Permanent Danger Zone.*