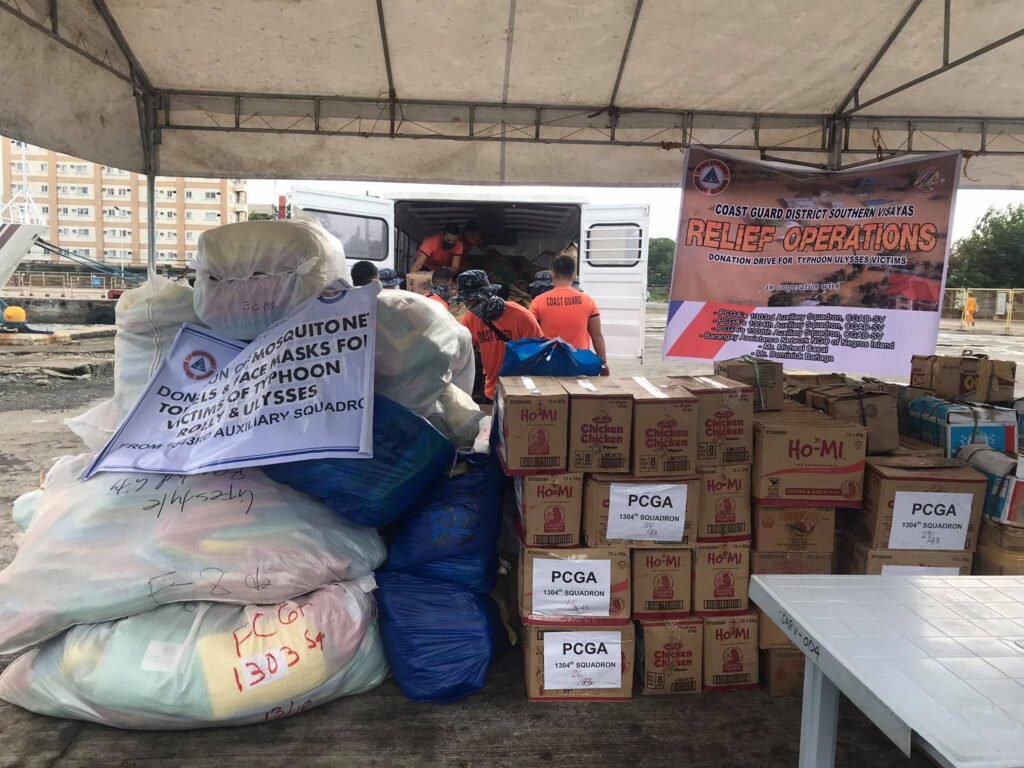 The Philippine Coast Guard (PCG) is sending relief goods to Cagayan and Bicol regions as part of its effort to help those severely affected by the onslaught of Typhoon Ulysses.
Capt. Eduardo De Luna, PCG-Southern Visayas District commander, said the PCG started loading two truckloads of relief goods, including water and blankets, from them, Negros residents and groups, to the ship at the BREDCO port in Bacolod City today, November 25.
The vessel, which came from Zamboanga, will leave for Luzon from the BREDCO port in Bacolod City on Saturday morning, November 28.
De Luna said that the vessel was also loaded with relief goods from Zamboanga.
He said that the relief effort was the initiative of the PCG to help the affected families following the devastation left by the typhoon.*