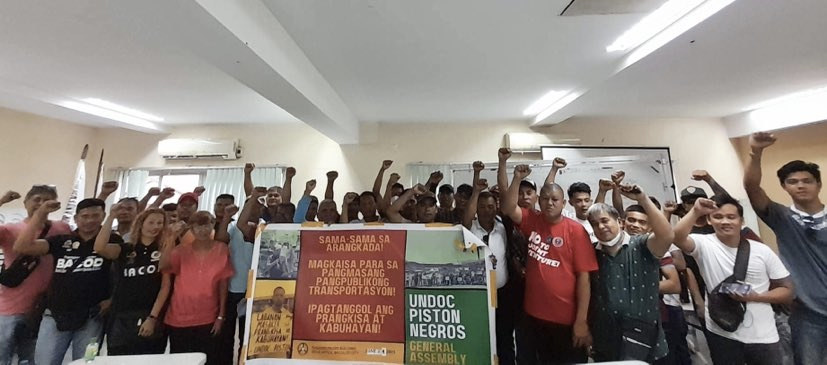 The United Negros Drivers and Operator Center-Pagkakaisa ng mga Samahan ng Tsuper at Operator Nationwide (UNDOC PISTON) – held its general assembly and election of new officers Sunday, June 4.
The new officers are Rodolfo Gardoce – president, Gerry Gallos – vice president (internal), Eric Locson – vice president (external), Eric Bendoy – secretary general, Jonathan Mahilum – deputy secretary, Virginia Garcia – treasurer, Jaime Bawaan – auditor, and Dominador Lumindog – public information officer, a press release from the group said.
"UNDOC PISTON remains steadfast in its call for the national government to discard the DO 2017-011 Omnibus Franchising Guidelines (OFG). Instead, the organization advocates for a people-centered modernization program that prioritizes the preservation of livelihoods and safeguards against the monopolistic consolidation of franchises, which only benefits corrupt and unscrupulous officials," the press release said.
Former Rep. Pete Pico, during the event, gave a presentation on the history of UNDOC PISTON and the transport movement in Negros Island.
He also shed light on the challenges faced by the industry and the pivotal role played by UNDOC PISTON in championing the rights and welfare of transport operators and drivers in Negros Island, the press release said.
Neri Colmenares, Bayan Muna president, discussed the controversial Maharlika Fund and urged the public and government authorities to scrutinize its implications, and ensure transparency and accountability in its utilization.*