BY CARLA GOMEZ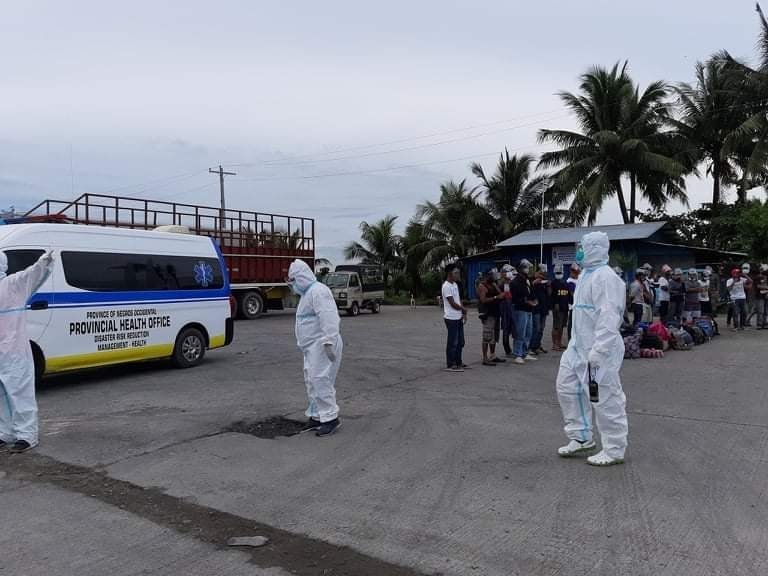 The Philippine Coast Guard has been instructed not to allow migratory workers to board vessels for Negros Occidental without prior coordination with the provincial government to ensure that they undergo COVID-19 tests, Zeaphard Gerhart Caelian, Provincial Disaster Management Program Division chief, said yesterday.
There are 1,808 migratory workers from Antique who have recently arrived in Negros Occidental for the harvest season, eight of whom were found to be COVID -19 positive, he said.
The majority of the migratory workers, , also known as sacadas, work as cane cutters in Negros Occidental that is the top producer of sugarcane in the country.
They are swabbed for COVID-19 tests on arrival in Negros Occidental and quarantined in farm quarters until their test results are out, Caleian said.
There are about 3,000 more migratory workers expected to arrive in the province, Caelian added.
He called on the contractors responsible for bringing the migratory workers to Negros Occidental to cooperate with the health protocols of the province to prevent the spread of COVID -19.
Caelian said during the COVID-19 pandemic from March 30 to yesterday (October 22) 23,164 persons entered the province, among them 6,359 overseas Filipino workers, 15,651 Locally Stranded Individuals, and the 1,808 migratory workers.*