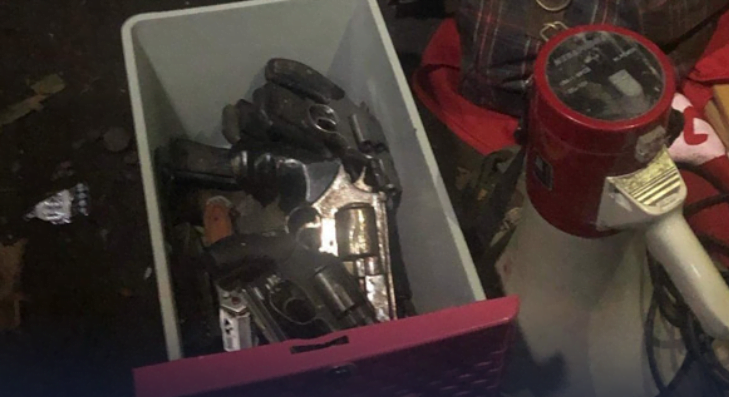 It has been a year since the CIDG launched a coordinated raid on the offices of Bayan, Gabriela, National Federation of Sugar Workers, and one private residence in Bacolod City on the evening of October 31, 2019.
"It is still fresh in the minds of the Negrosanon when the state forces used a search warrant issued by Executive Judge Cecilyn Burgos-Villavert of Branch 89 of the Regional Trial Court in Quezon City to target the three offices and one private residence. The use of search warrants from the so called laboratory of fabricated warrants have become a trend increasingly used in Negros as the island was used as the laboratory of trumped-up charges, this makes offices and individuals at risk to the planting of evidences." said Clarizza Singson, secretary-general of Karapatan Negros.
"With the leadership of state forces in the country who have been given green light by the Duterte government to kill, lie, fabricate, and unleash State terrorism to its full extent using the Memo 32 and EO 70, the incident indicate a full blown crackdown on activists and red-tagged legal organizations," she said.
"With the passing of the Anti-Terror Law and the release of its Implementing Rules and Regulations, we believe that it is a certain prelude to an intensified crackdown — not only on the island but to the whole country — to eliminate activists, progressives and critics of the Duterte Regime," Singson said.
"This is to divert the eyes of the people to the ever-worsening economic crises that Duterte regime continuously and deliberately failed to address," she added.
Arrested during the said raids of the progressive group's offices and one private resident are Romulo Bitoon, coordinator of Makabayan Negros, Mermalyn Bitoon, a professional licensed teacher and former Alliance of Concerned Teachers' (ACT) organizer, Noli Rosales, Spokesperson of NAFLU – KMU Negros, Proseso Quiatchon, Paralegal of Karapatan, Albert Dela Cerna, organizer of KMP, Karina Dela Cerna, national deputy secretary-general of National Network of Agrarian Advocates Youth, (NNARA Youth), Cheryl Catalogo, secretary-general of Teatro Obrero.
The 11 youth cultural workers and 21 laid-off workers of Vallacar Transit were released a week after the arrest while Butch Lozande, secretary-general of National Federation of Sugar Workers (NFSW), Danny Tabura, spokesperson of Kilusang Magbubukid ng Pilipinas Negros, Anne Krueger of Paghimutad, an alternative media outlet in the island, and Roberto Lachica, caretaker of NFSW office, were temporarily released on bail.
In the northern part of Negros in Escalante City, around 4:30 AM of November 1, 2019, NFSW office and 2 residences were also raided which led to the arrest of Imelda Sulta and Lindy Perocho both organizers of NFSW.
According to Ereneo Longinos, Bayan Negros Spokesperson, "We stand firm that these attacks are the retaliation of the Duterte regime for the campaigns and criticisms raised by our organizations against its continued failures in addressing the demands of the Filipino people. All the organizations are legal, and to accuse them that they are "legal fronts" of the Communist Party of the Philippines is unfounded and malicious. May we remind this government, freedom of association and the right to petition the government for redress are enshrined in the Constitution and should be respected, defended and protected by the government. The people's criticism and protest should not be tantamount to incessant red-tagging and political persecution."
"We call on the immediate release of the leaders and member of legal organizations arrested during that gruesome night of October 31, and morning of November 1, 2019 or the so-called "Negros Crackdown."
History tells us that these atrocities perpetrated by the government against its people are not effective in addressing the extreme hunger and poverty experienced by the sakadas and the marginalized Filipino people. Injustices and continued human rights violations only breed intensified people's resistance against this repressive government under the rule of a fascist and tyrant president, Singson said.*