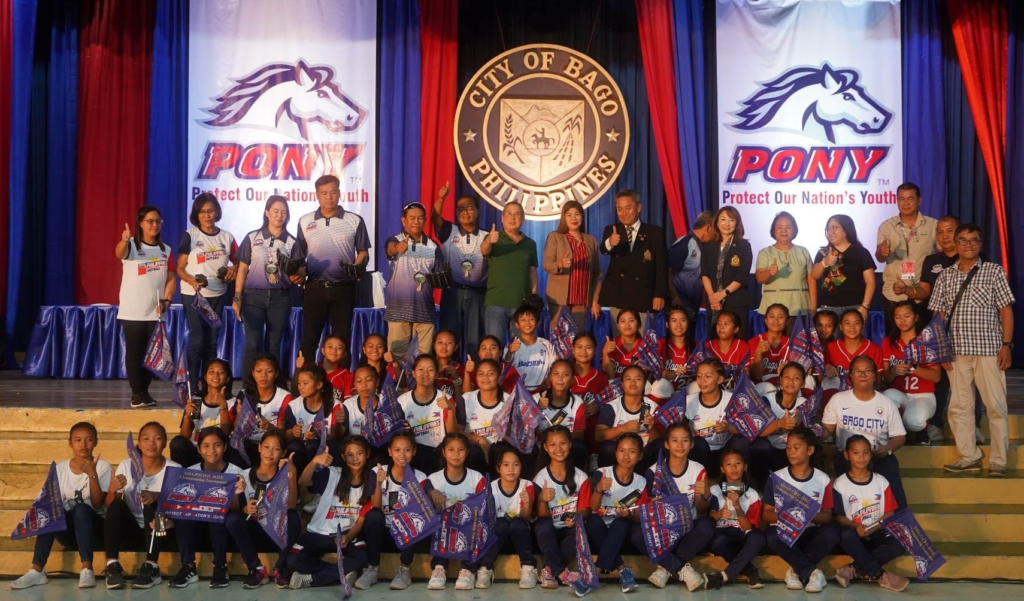 Bago City in Negros Occidental will send two teams to the PONY (Protect Our Nation's Youth) International Girls Softball World Series in McAllen, Texas, United States, on July 19-23.
The 16 Under and 12 Under squads of Bago City will be the first from the Visayas to represent the Philippines in the tournament.
On Monday afternoon, June 5, the teams were introduced during the launching of the PONY Baseball and Softball Visayas Region Chapter led by Mayor Nicholas Yulo, PONY International Asia-Pacific head Takeharu Nasu, Japan PONY Baseball Association director Tamami Kodemura, and PONY Philippines president Rodolfo Tingzon Jr. at the Manuel Y. Torres Memorial Coliseum and Cultural Center.
"This is a very welcome development for us here especially for our young girls and eventually boys to be able to have the opportunity to have the discipline in sports," Yulo said.
The 16 Under players, coached by Ma. Jocelyn Denila, are students of Ramon Torres National High School while the 12 Under team, mentored by Jullyn Benguelo, are mostly pupils of Lag-asan Elementary School.
Tingzon said that after visiting the city last year, they have been inspired by the interest shown by the people of Bago in softball and baseball.
"Our international headquarters were so impressed by our report that we all decided it was the right time to open a Visayan Region Chapter," he added.
Tingzon said PONY International aims to further promote baseball and softball to the youth ages 4 to 18 and provide them the necessary tools to excel in both sports in the Visayas.
Negrense former champion coach Rey "Guy" Fuentes has been designated as PONY Visayas regional director.
During the launching, the PONY officials turned over baseball and softball equipment to the city's participating teams.
Aside from the two teams, the Junior League softball team of Bago City, the Philippine Series champions, who are also students of Ramon Torres National High School, will return to the Little League Softball World Series in Kirkland, Washington on July 30 to Aug. 5.*PNA