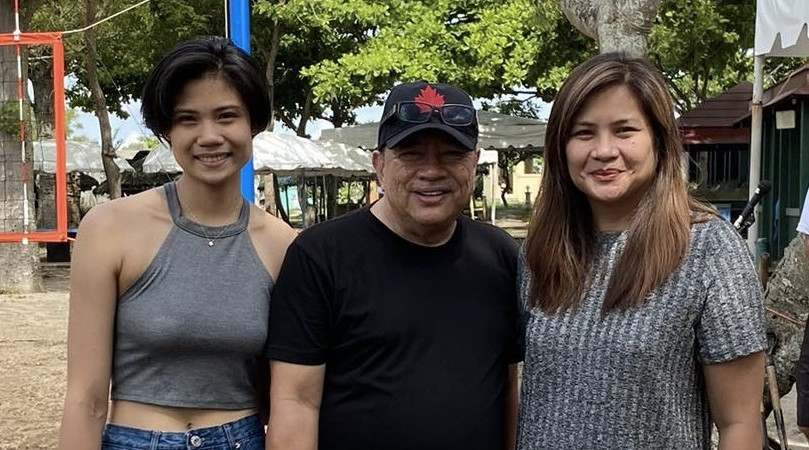 Bacolod City-based Team Burgas A and Manila-based National University-ACR Shell spikers garnered top honors in the Men's Category and Women's Category, respectively, during the Volleyball Association of Negros Island (VANI) Beach Volleyball Open Tournament at the Resorts Negrense, Bacolod City, recently.
Angel Canino, the Bacolodnon volleybelle sensation who played for De La Salle in Manila and bagged the rare Most Valuable Player Award and Rookie of the Year Award in Women's Volleyball of the UAAP Season 85, attended the opening day.
Twenty-two teams from the cities of Bacolod, Talisay, Silay, Cadiz, Bago, La Carlota and Sipalay and the Municipality of EB Magalona, spiced up by a teams from Guilhulngan City, Negros Occidental and Manila, blasted the sands of Resorts Negrense in the three-day tourney.
Fifteen teams saw action in the Men's Category, while five teams battled for the title in the Women's Category.
In the Men's Category, Team Burgas A – Bacolod City (Peter Sugaton and Waway Martir) grabbed top honors. First Runner-up was PickUp Ph – Guihulngan City (Marco Domingo and Edgardo Gerdon Jr.), Second Runner-up was Team Tarag (Louie Pudadera and Clark Fernandez) and Third Runner-up was Talisay City (Kent Laurence Cambariham and John Mark Batangas).
Manila-based National University-ACR Shell spikers Honey Grace Cordero & Katrina Epa dominated the Women's Category, defeating Team JDCM-Bacolod City bannered by Yasmin Baylin and Joyleen Baňares for the championship.
Team Preska-Bacolod City (Bianca Lizares and Nohlin Jundana) settled for Second Runner-up, while Team Burgas-Bacolod City placed Third Runner-up.
Sanctioned by the Philippine National Volleyball Federation, the beach volleyball tilt was organized by VANI headed by Carmela Gamboa and sponsored by ACR Shell and Resorts Negrense. Coach Reylin "Don-don" Verayo managed the tournament.*