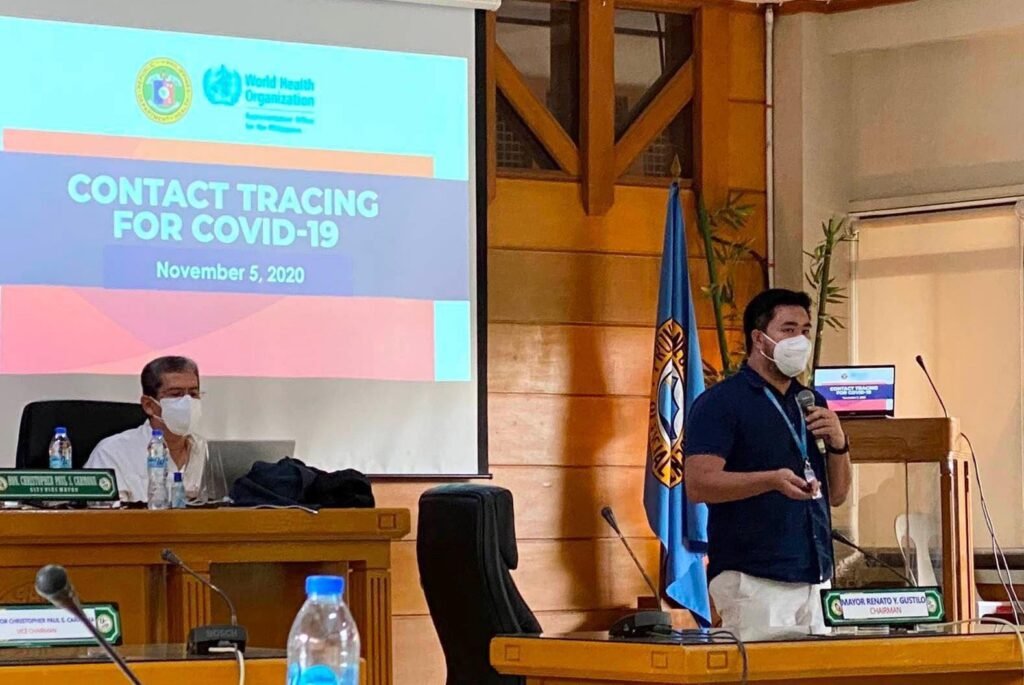 "The fight against COVID-19 is the fight of every man, woman, and child. But it is only when we help each other and fight as one that we will also survive as one from this terrible scourge."
This was the statement of Mayor Evelio Leonardia as he encouraged the core team members of the Bacolod City Emergency Operations Center (EOC) to share their best practices with other local government units (LGUs), which are interested to put up similar anti-COVID response organizations in their areas.
Since October, 14 LGUs in Negros Occidental and Region 6 have sent their officials to observe the daily workings at the Bacolod EOC, a press release from the Bacolod Information Office said.
Last week, on the request of the San Carlos city government, the Bacolod EOC sent five of its core team officials there to help strengthen its own EOC operations.
Councilor Lady Gles Pallen, president of the Liga ng mga Barangay, deputies for medical Dr. Hector Gayares and Dr. Chris Sorongon; World Health Organization (WHO)-Philippines consultant on COVID response Dr. Ralph Nico Selibio, and Dr. Ma. Jocelyn Gayares, representative of the Philippine Psychiatric Association, conducted a two-day training and mentorship seminar there.
Pallen said "although the San Carlos EOC already visited Bacolod EOC last Oct. 27, they further invited us to go to San Carlos and join them so at least we can check and listen to their daily huddles to further assess the functionality of their EOC."
Pallen said they met with the 18 barangay captains of San Carlos and shared Bacolod EOC's protocols and best practices.
She passed on to them what Secretary Roy Cimatu said when he visited the Bacolod EOC last September – that the the fight against COVID-19 is ultimately at the grassroots where the barangay captains play the major leadership role.
"We have to bring the battle to the barangays as we hunt down the virus in every home, office, or store," she added.
Dr. Sorongon said "We shared with them how our EOC clusters operated. We also conducted trainings on contact tracing."
Gayares shared the concept and operations of the One Hospital Command Center (OHCC) that was adopted by Bacolod City from Cebu City.
Dr. Ma. Jocelyn Gayaress, also discussed mental health and community reintegration of patients.*