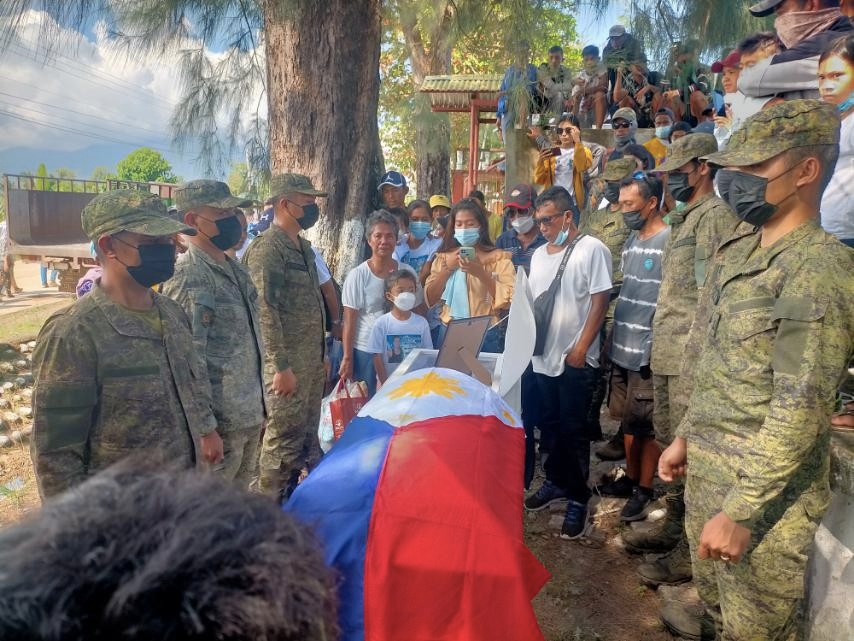 The 62nd Infantry "Unifier" Battalion of the Philippine Army gave full military honors to a slain Civilian Armed Forces Geographical Unit (CAFGU) member in Brgy. Poblacion 4, Moises Padilla, Negros Occidental, on Sunday, October 2.
Joselito Raboy who was assigned the Quintin Remo patrol base was off duty when he was waylaid by his assailants at Sitio Kabayabasan, Brgy. Montilla, on September 24.
Raboy served as a dedicated active auxiliary of the Quintin Remo patrol base, who helped in maintaining peace and order in the community against the rebels' threats and extortion, the Army said, adding that the victim is known to be a law abiding citizen and a good father to his wife and three young children.
The Army is in close coordination with the Moises Padilla police who are preparing the filing of the criminal case against the suspects.
The New People's Army has claimed responsibility for the death of Raboy.
Ka JB Regalado, spokesperson of the Leonardo Panaligan Command of the NPA, claimed that the victim was one of the operatives accused of killing four people, including two children of a daycare worker, in Guihulngan City in July.
His killing was to give justice to the victims, the NPA said.*