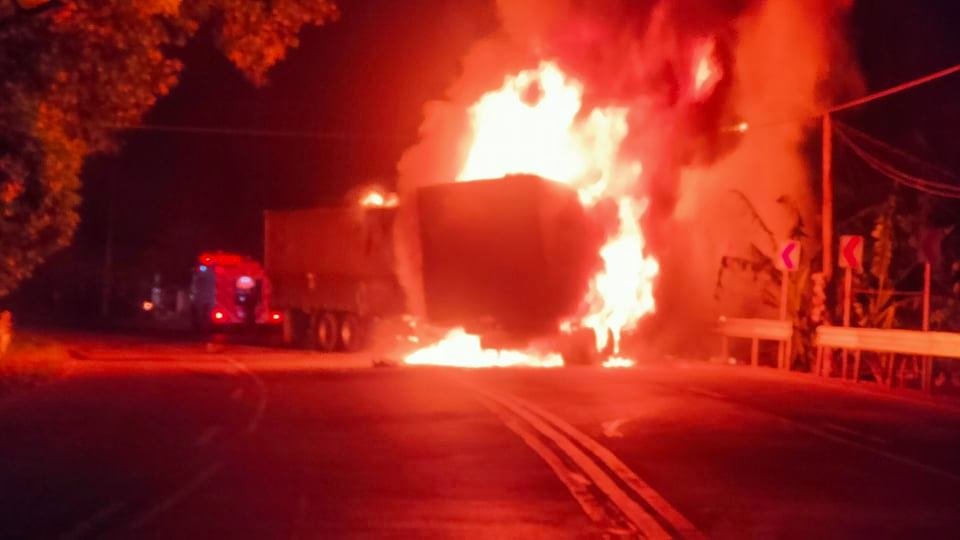 Four people were killed after their vehicles collided head-on and caught fire at Barangay Sagua Banua, Valladolid town in Negros Occidental, at 12:15 a.m. today, November 24.
Cries for help from one of the passengers could be heard as the vehicles burned.
Killed were van driver Wendel Larios and his younger brother Carlo, both of Mabinay, Negros Oriental, van driver Diany Garcia and helper Evel Elostrisimo.
Police Captain Wilfredo Benoman Jr., town police chief, said that Larios' van went over to the opposite lane, resulting in a head-on collision with the oncoming vehicle.
Larios could have fallen asleep while behind the wheel, he added.
He said that Garcia's van was carrying a fuel tank, which ignited the fire. The driver was delivering fuel, he added.
One of the victims was still alive after the crash but could not be extracted by the first responders as he was pinned down by the vehicle, Benoman said.*