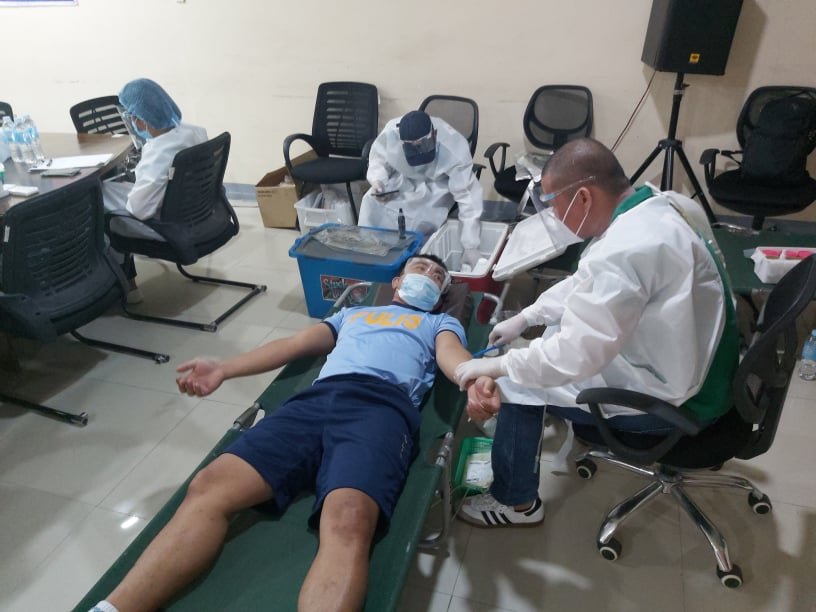 Eleven personnel of the Negros Occidental Police Provincial Office who survived the coronavirus disease have recently donated their blood as a response to the call of the Department of Health (DOH).
NOCPPO, under the command of its provincial director, Police Col. Romy Palgue, partnered with the Corazon Locsin Montelibano Memorial Regional Hospital (CLMMRH) Blood Bank for its program, "Plasma mo, Armas ko batuk sa COVID-19."
According to the World Health Organization (WHO) and the DOH, the convalescent plasma of the persons who have recovered from the disease contains antibodies that can be transferred to the critically-ill COVID-19 patients, Palgue said in a press release.
"The whole blood extracted will be processed to separate the solid particles of the blood from the plasma which is the liquid portion. The plasma will then be transfused into a severely infected COVID-19 patient to help him fight the disease, this is known as convalescent plasma therapy," he added.
He lauded the donors and thanked the CLMMRH Blood Bank for making the activity possible.
He assured Negrenses that amid the pandemic, the police and other agencies will always be ready to respond in the fight against COVID-19.*