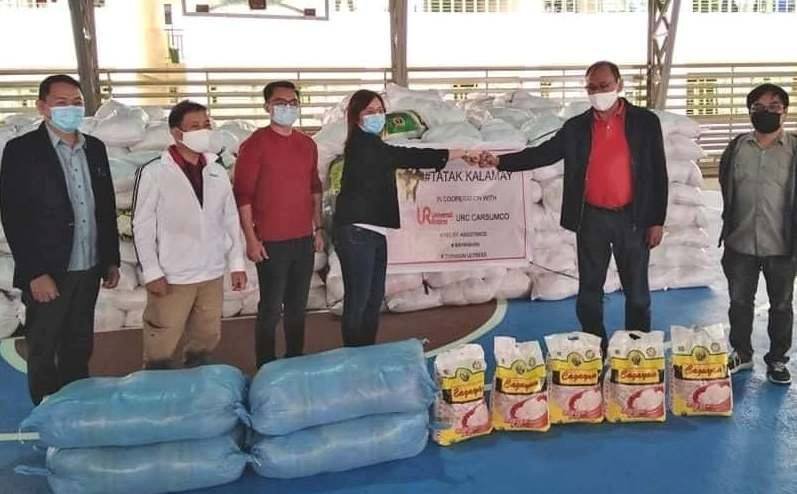 Cagayan Governor Manuel Mamba and Tuguegarao City Mayor Jefferson Soriano received P500,000 worth of rice donated by Tatak Kalamay, recently.
Tonette Ramos of TK said that Mamba and Soriano expressed their gratitude through a group of sugar planters in Cagayan who helped deliver the goods in behalf of TK, a press release said.
The governor also extended his invitation to TK to visit the province soon so "we Cagayanos can thank you".
Gerro Locsin, a TK convenor, said that many of their sugar planter friends in Cagayan were badly hit and "we initiated a fund drive here in Negros to help them out. We here ought to be thankful that we have been spared by the five typhoons that struck our country."
Ramos and Locsin also extended TK's gratitude to their members for their generosity, including the Asociacion de Agricultores de La Carlota y Pontevedra, Victorias Milling Co., Mike Hinojales, Gerard Joseph Sarrosa, Railside, Andre Corro, and Dave Alba.*you