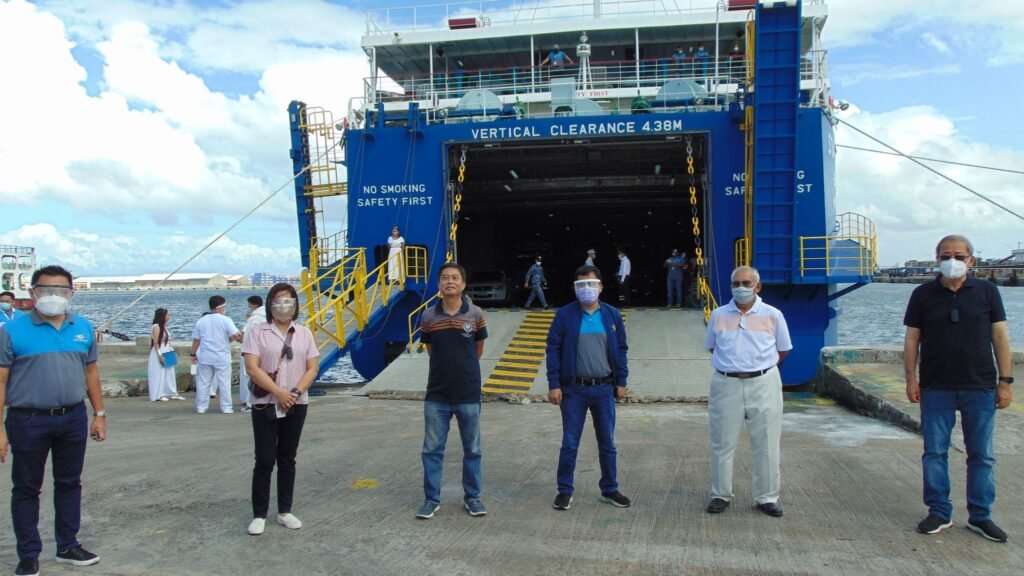 Travel to and from Batangas has been made easier for residents of the cities of Bacolod and Iloilo with the launch of a new sea route today, November 15.
The M/V Starlite Venus, a roll-on, roll-off (RoRo) vessel of Starlite Ferries Inc., arrived at the BREDCO port in Bacolod City this morning on its maiden voyage.
Shane Anthony Arante, general manager of Starlite Ferries, said that M/V Starlite Venues was the biggest RoRo vessel acquired by the company since its incorporation 25 years ago. The brand new ship came from Kegoya, Japan, he added.
He said the vessel has a capacity for 688 passengers and mixed rolling cargoes of 28 trucks, buses, and private cars.
Arante said the company launched this new route despite travel bans and restrictions caused by the Covid-19 pandemic because they saw an urgent need for locally-stranded individuals, authorized persons outside residence, and returning overseas Filipino workers to have other options to travel to Iloilo and Bacolod.
"This new route will also provide an alternative transportation option for logistics companies and passengers coming from Western Visayas provinces to the CALABARZON area," he said.
Previously , the only means of sea transportation from Western Visayas going to Manila was through the North Harbor and Mindoro, he said.
He said that residents from Western Visayas will no longer have to bear the traffic congestion in Metro Manila and the long route to Mindoro, adding that this will also cut the logistics cost and travel time by six hours.
"With this, we look forward to seeing an improved trade and commerce relationship between the Western Visayas and South Luzon markets," he added.*