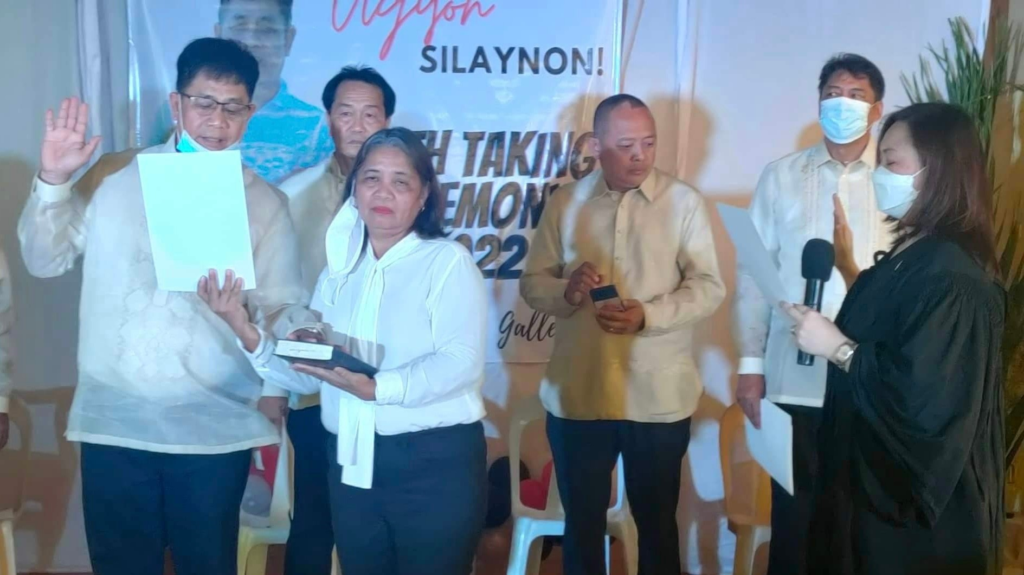 Joedith Gallego took his oath as mayor-elect of Silay City, Negros Occidental, before Judge Eunice Cuansing Tuesday, May 17, and outlined the priorities of his administration.
Councilors-elect Michael Siason Maravilla, Maximo Javelona III, Darryl Hinolan and Jose Lopez Jr. also took their oaths.
Gallego won with 37,643 votes defeating incumbent Mayor Mark Golez who garnered 34,725 votes.
He thanked the people of Silay for their support and appealed for their cooperation as he carries out programs and projects for the good of their city, and especially for the benefit of the poor.
Gallego said he aims to address the health needs of the people of Silay by building a small hospital for those who cannot be accommodated in the overcrowded Teresita L. Jalandoni Provincial Hospital.
He does not plan on building a new city hall in the area identified by Golez, Gallego said.
The city hall should be near and accessible to the people, he said.
Gallego said he instead plans on improving the existing city hall.
The mayor-elect said he also plans to build a city college and houses for the poor.
He said there will be no "suplada" and "suplado" (snobbish or unapproachable) people and corruption in the city government under his leadership.*