The need to put service above self and to create hope in the world were the key messages of the new governor of Rotary International District 3850 and a business leader who was a Paul Harris scholar.
Maria Ester "Mate" Espina was inducted as governor of Rotary International District 3850 at rites held at the Acacia Hotel Convention Center in Bacolod City, Saturday night, July 8.
Guest speaker at the event was Jose Antonio "John" Alonte, Jr. who is chairman, president, founder and/or part owner of BREDCO Port Services, Bacolod Reclamation and Port Development Corporation, Bacolod Harbor Tug Services, Acacia Hotel Bacolod and several other firms.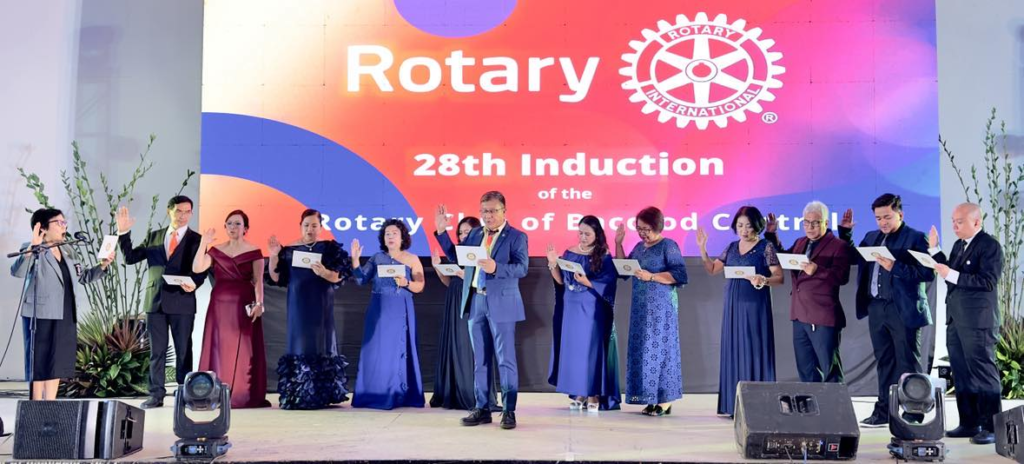 As a Paul Harris Fellow, Rotary Foundation funded his first year of graduate studies at Yale University in the United States and opened many opportunities for him, he said.
"I am who I am today because of my degree and the experience that went with it" that was made possible by the Rotary Foundation, he said.
"It has opened extra ordinary doors for me, resulting to a very successful corporate career," he said.
The Paul Harris Fellowship Award also inculcated in him the virtue of generosity, he said.
He provides scholarships for poor but deserving students at Ateneo University, which have been life changing, and assistance to disabled athletes through the Philippine Paralympic Committee and Philippine Sports Association for the Differently Abled for which he is a member of the board and its treasurer.
This is a virtue that came about because of his interaction with James Watson, his Rotarian Yale professor who was one of his mentors during his Paul Harris Fellowship, Alonte said.
He said Watson told him he was going to Yale where everyone is smart, but he could stand out by being kind.
Alonte said kindness and being of help to others is what he strives for because of the opportunity Rotary gave him.
Espina said her parents' journalist Rolando Espina and Dr. Lourdes Espina inculcated in her and her siblings the need to be of service to others.
"We were introduced early to service: soup kitchens, clothing drives, concerts for a cause, tree planting. We are a musical family and back then, we were like the Von Trapp children, hauled around to sing for orphans and senior citizens in need of cheer," she said.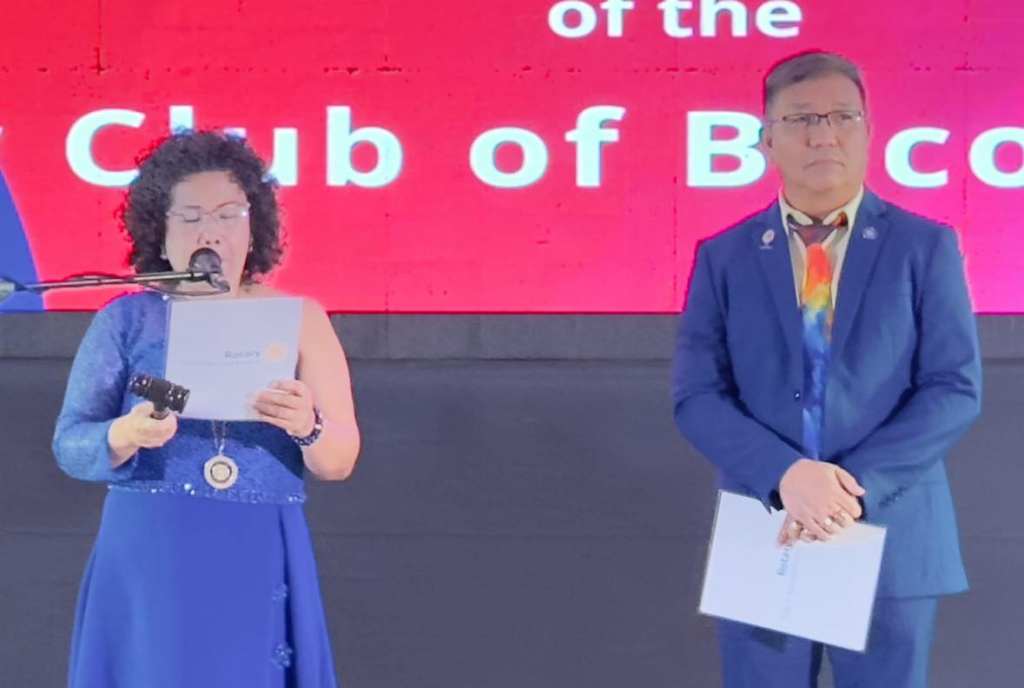 "So when I joined Rotary, what this organization was doing resonated life's little lessons that our parents instilled in us," Espina said.
Espina said this year the Rotary theme is "Create Hope in the World."
Among the major thrusts of Rotary International President Gordon McInally is mental health, an issue very close to him after losing his brother to suicide, she said.
"As the world adjusts to the post-pandemic landscape, we Rotarians must help communities' efforts in ensuring that equal attention should be given to physical and mental health. We must work to erase the stigma of asking for help," she said.
She also said their campaign to stand with and acknowledge the rights of the LGBTQ+ community will also form part of their general campaign for mental health.
Espina assured her fellow Rotarians that District 3850 will continue to thrive in the name of service and fellowship.
Also held Saturday night was the Rotary Club of Bacolod Central 28th induction and turnover ceremony.
Patrick Mabag took over as president of the Rotary Club of Bacolod Central from Juliana Carbon.*