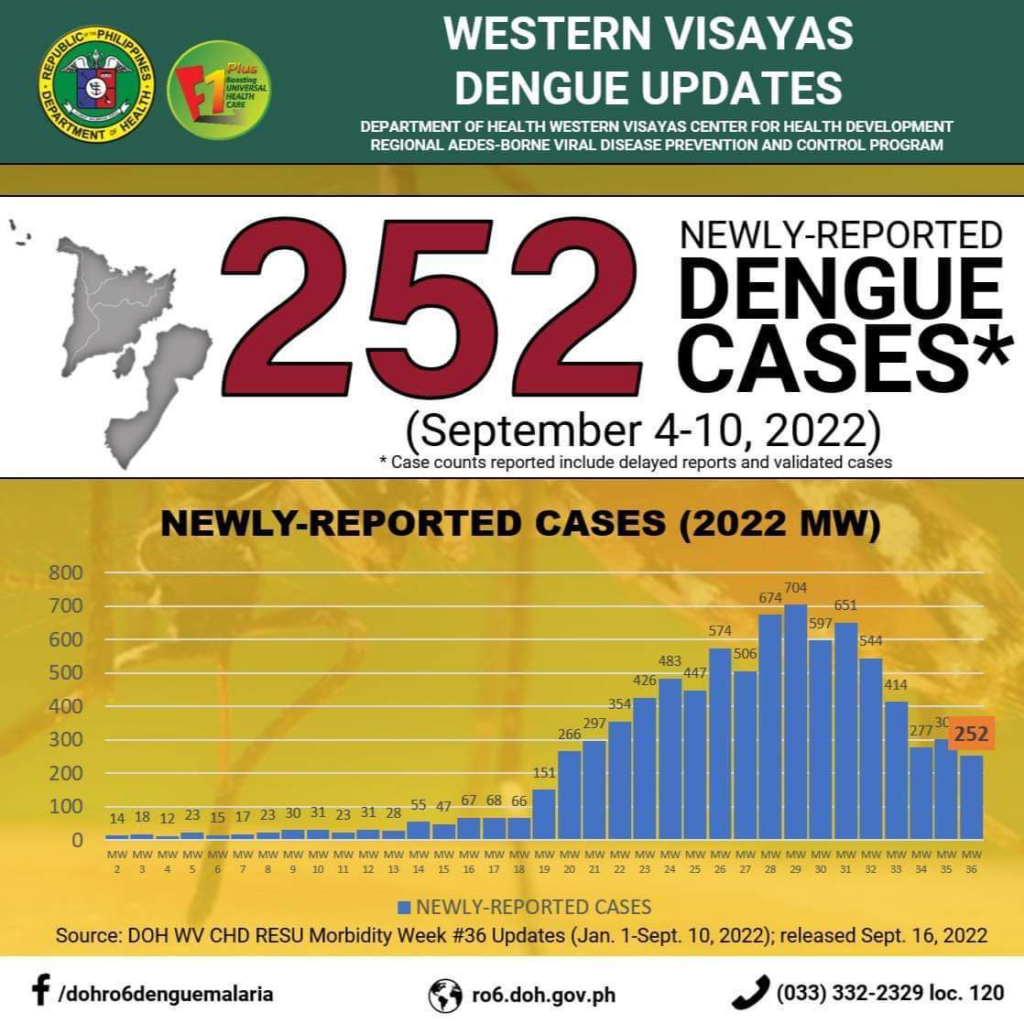 The Department of Health on Monday, September 19, reported a downward trend in newly reported dengue cases in Western Visayas with below 500 for four consecutive weeks.
There were 252 dengue cases for morbidity week 36 (September 4-10) in Western Visayas bringing the total cases to 12,236, the DOH said.
That is 606 percent higher than the 1,790 cases during the same period in 2021.
Negros Occidental still has the highest number of newly recorded cases at 103 for a total of 4,389, followed by Iloilo Province with 44 for a total of 2,364 and Capiz with 33 for a total of 633, the DOH said.
The three newly-reported dengue-related fatalities were in Aklan, Iloilo Province and Bacolod City, bringing the Western Visayas death count to 72 as of September 10. Only Guimaras has zero dengue-related deaths.
Negros Occidental has a total of 28 deaths and Bacolod City has nine, the DOH said.*