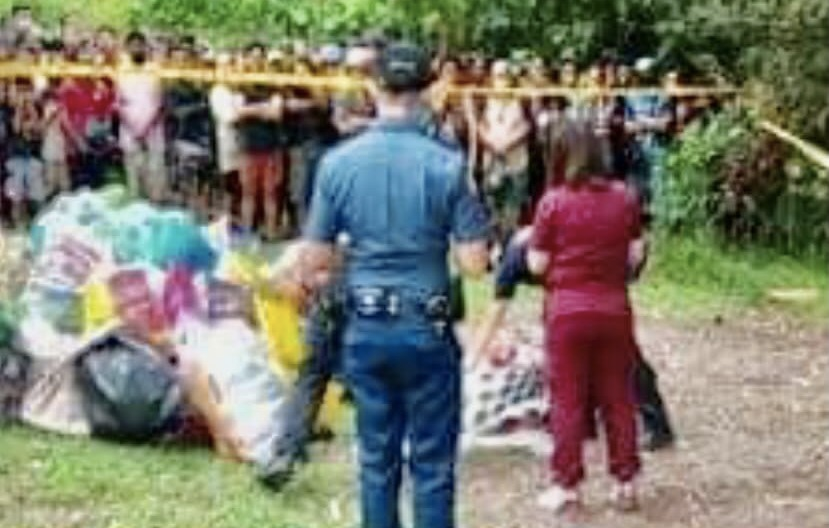 Three suspects, including a Danish national, were arrested following the murder of the brother of the mayor of Valencia, Negros Oriental, PMaj. Roger Quijano, Valencia police chief, said Tuesday, February 7.
The body of Don Paulo Teves, 42, wrapped in a blanket and plastic bag was found near a dumpster in Purok 3, Barangay Calayugan in Valencia with a bullet wound on the left side of the head at 8:33 a.m. Monday, February 6.
He is the younger brother of Mayor Edgar Teves Jr., and son of former Mayor Edgar Teves Sr.
Arrested were Tim Moerch, 45, a Danish national temporarily residing in Valencia and his partner, Myla Ozoa Cagasan, 40, on Monday afternoon, and John Edward Remollo, alias Wolverine, of Dumaguete City on Tuesday morning, Quijano said.
Quijano said they were arrested based on the testimony of witnesses and a personal grudge is believed to be the motive for the killing.
Witnesses said Teves was with the three suspects at Moerch's rented house in West Balabag, Valencia, Sunday evening, prior to the discovery of his body, Quijano added.
They also said they heard what sounded like a gunshot from inside the foreigner's house, the cop chief said.
Quijano said they have yet to establish who pulled the trigger.
Scene of the Crime Operation personnel said Teves was hit with a 5.56mm bullet.
The police dug up a homemade 5.56mm revolver, Quijano said.*