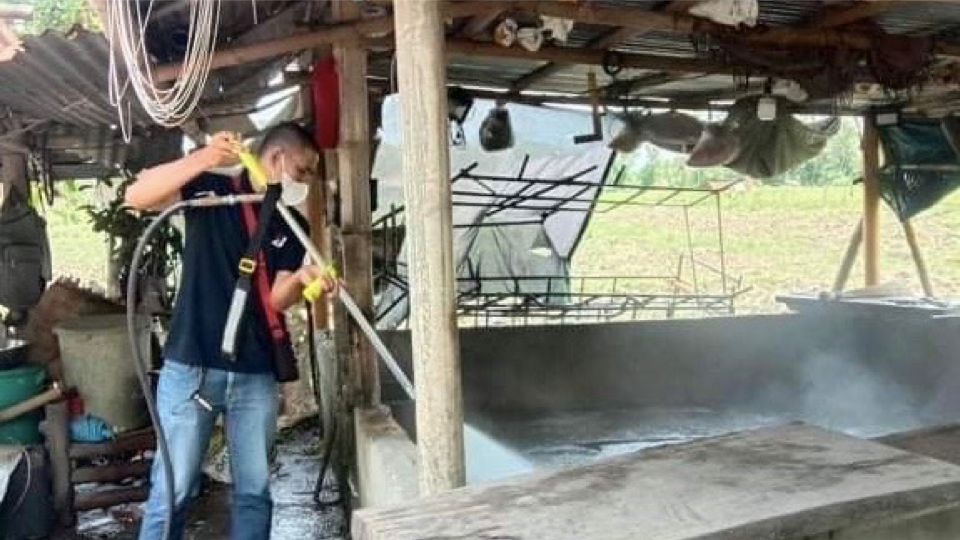 The Negros Occidental provincial government will tap funds from the Department of Social Welfare and Development's Assistance to Individuals in Crisis Situations (AICS) to aid hog raisers whose pigs have died from various diseases, Gov. Eugenio Jose Lacson said Friday, June 2.
A total of 1,758 farmers have been affected by the death of 9,268 pigs from various illnesses in Negros Occidental causing losses of P107,278,600 as of Friday, the Provincial Veterinary Office reported.
There were 419 new pig deaths in barangays Bagroy and Busay, Bago City, the PVO added.
Lacson said the AICS fund available is only P4 million so it will not be able to cover all of the affected hog raisers.
They are looking at providing assistance of P2,000 per hog raiser affected, he said.
The funds will augment the assistance from the city and town governments where the farmers are located, he said.
The provincial government also distributed 400 heads of hardened chicks to 20 affected hog raisers in Valladolid, Provincial Administrator Rayfrando Diaz said.
This is an initial assistance given by the provincial government in its desire to provide alternative livelihood support to affected swine raisers, he said.
GREEN ZONE
Lacson said Negros Occidental is still a green zone, it has not been declared a red zone for African swine fever since only one pig tested positive for ASF in Barangay Mabini, Pulupandan.
Mayor Miguel Peña ordered the culling of pigs within the 500 meter radius from where the ASF positive pig was detected, the governor said.
The PVO supervised the local government unit's culling and disposal of 15 pigs owned by three raisers on Thursday night, Diaz said.
Massive decontamination of pig houses in Barangay Mabini was conducted immediately after the culling of the affected pigs, Diaz added.
The disinfection activity is aimed to eliminate the swine fever viruses with the use of high potency virucidal disinfectants sprayed using the province' Mobile Disinfection Vehicle, Diaz added.
PROTOCOLS FOLLOWED
The governor met with Agriculture Regional Director Jose Albert A. Barrogo on Thursday.
Lacson said he assured Barrogo that the Negros Occidental provincial government has already been implementing the Department of Agriculture-Bureau of Animal Industry protocols on dealing with pig deaths with or without an ASF declaration.
"We are trying to slow down the number of mortalities on a daily basis," the governor said.*