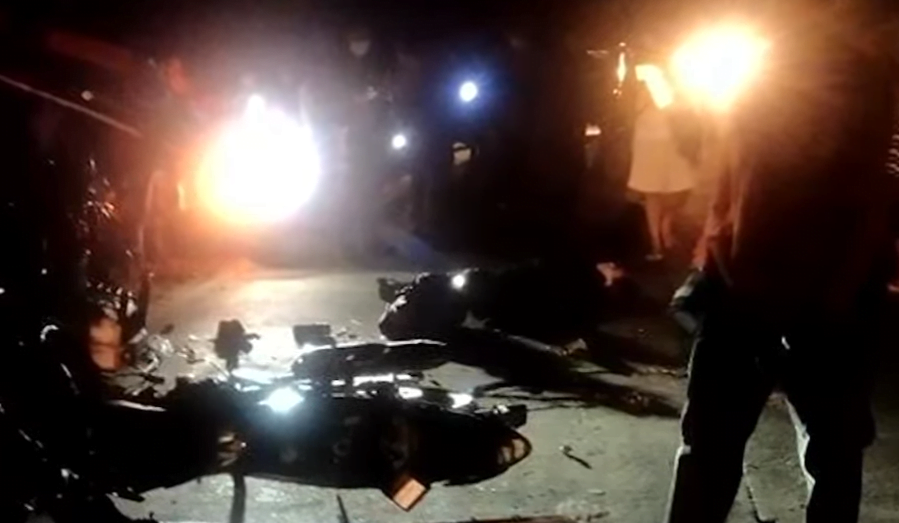 Two people were killed and three others were injured after a motorcycle crashed head-on into a tricycle along the national highway at Barangay Maao in Bago City, Negros Occidental, Wednesday night, November 18.
Killed was motorcycle driver Myrone Eslais and his partner, Debbie Joy Leganada, who was also on board the motorcycle, both of Barangay Cubay in La Carlota City.
Police Chief Master Sergeant Celso Omega, Bago City Police Station deputy, said Eslais was negotiating a curve when he went over to the opposite lane, resulting in the head-on collision.
Tricycle driver John Algara sustained serious injuries and was rushed to the Bago City Hospital, with his parents Josiphena and Roberto, who were also injured in the crash.
Eslais was also rushed to the hospital but was declared dead on arrival, while Leganada died on the spot.
Omega said that the live-in partners were on their way home to La Carlota from Bacolod, where they worked, when they met the accident.*