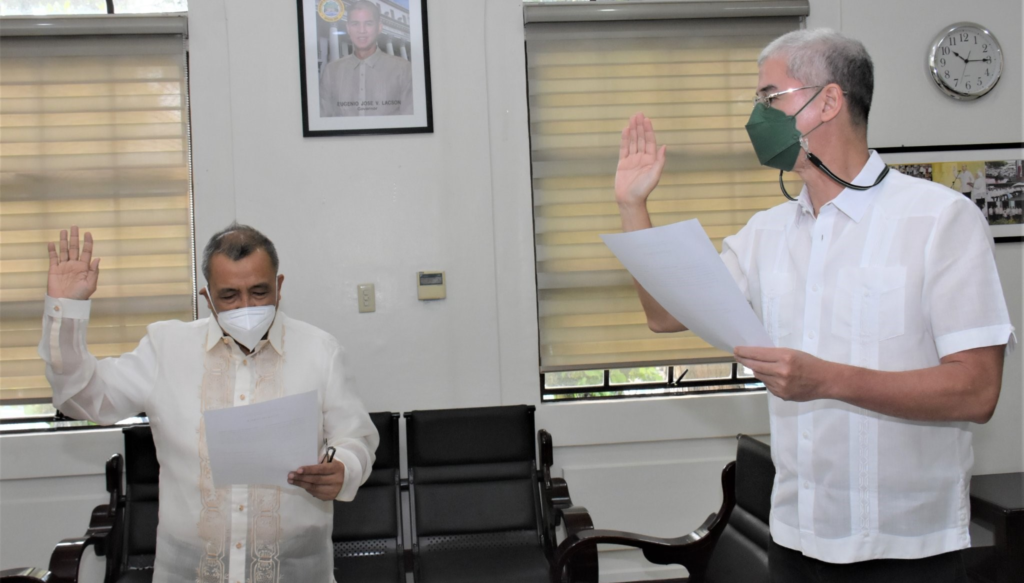 San Enrique Mayor Jilson Tubillara, who won by 10 votes over his opponent Napoleon Delfinado Jr., and four winning councilors took their oaths before Gov. Eugenio Jose Lacson at the Capitol in Bacolod City on Tuesday, May 24.
Tubillara (NUP) won with 8,182 votes over Delfinado (NPC), who garnered 8,172 votes, for a sixth term as mayor of the San Enrique.
"I've heard that they may file a complaint, but have not received a copy," Tubillara said of his opponent.
"A protest is normal in politics because some people will not immediately accept defeat," he said.
"I'm used to protest, there have been none that have prospered," he said".
The Vote Counting Machines are 99.9 percent accurate, he said.
"Protests are part of the democratic process…we will wait and see what their move will be," he said.
Also taking their oaths with Tubillara before the governor were councilors-elect Reynaldo Severino, Dr. Jiff Tubillara, Kirk Steven Debulgado and Armando Magallanes.*