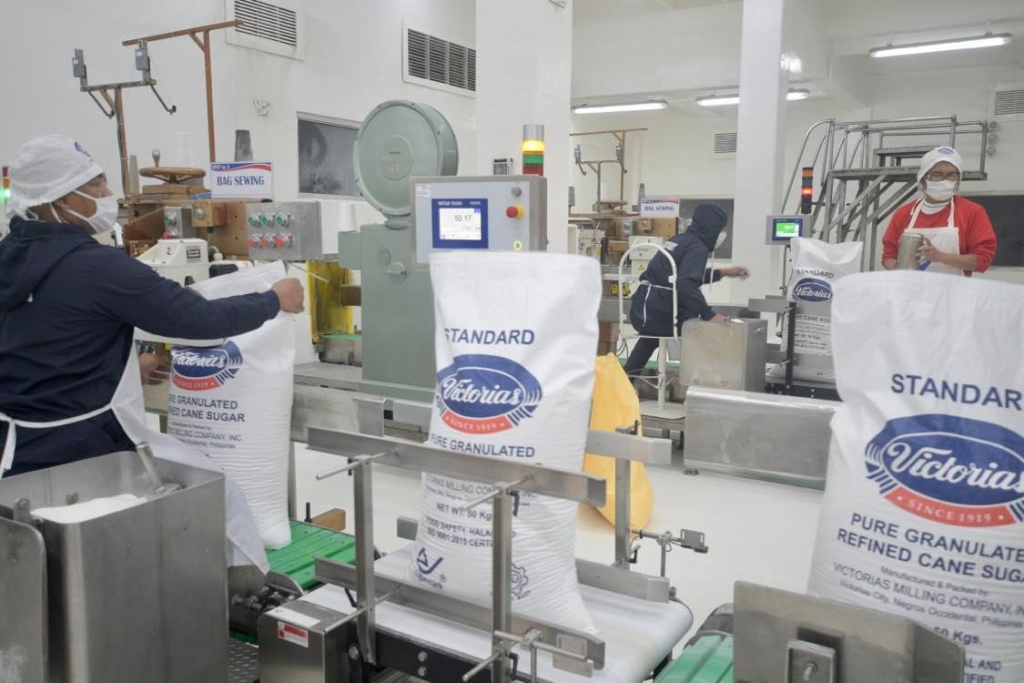 The country's leading supermarkets are bringing down the price of sugar to as low as P70 per kilo, Malacañang announced Friday, August 19.
Victorias Milling Co. in Negros Occidental also pledged to help traders in the food manufacturing industries by making available 45,000 sacks of bottler-grade sugar for softdrinks companies, Executive Secretary Victor Rodriguez said.
"This is to avert a possible temporary halt in their operations that could result to the displacement of their workers," he said.
VMC also allotted 500,000 kilos of sugar for consignment in Kadiwa stores in populated parts of the Visayas, Rodriguez said.
Negros Occidental Vice Governor Jeffrey Ferrer said that this is part of the series of measures President Ferdinand Marcos Jr. is adopting to address the current sugar problem.
The retail price of sugar that was at P50 a kilo has risen beyond P100 amid claims of a shortage in supply.
Ferrer, who along with sugar leaders from Negros Occidental met with the president on Wednesday, said he is taking decisive steps to address the sugar problem.
Rodriguez, on orders of the president, held a series of talks with owners of Robinsons Supermarket, SM Supermarket, Puregold Supermarket and S&R Membership Shopping and they all agreed to the suggested retail price of P70 per kilo for sugar, from a high of P90-P110 per kilo, a statement from the Office of the Press Secretary (OPS) said Friday.
It was not clear if the drop in retail prices would only be in Metro Manila, or cover the entire country.
"This will give ordinary Filipinos access to cheaper sugar with more than 3 million kilos available in the market next week," Rodriguez said.
The Department of Trade and Industry will monitor participating retailers' compliance to the agreed purchase limit of 1 kilo per consumer "to prevent possible household hoarding by some enterprising consumers."
Marcos is also eyeing direct importation of sugar by food manufacturers as part of emergency measures to address current industry concerns. This will need the approval of the Sugar Regulatory Administration, which the President chairs, the OPS statement said.*