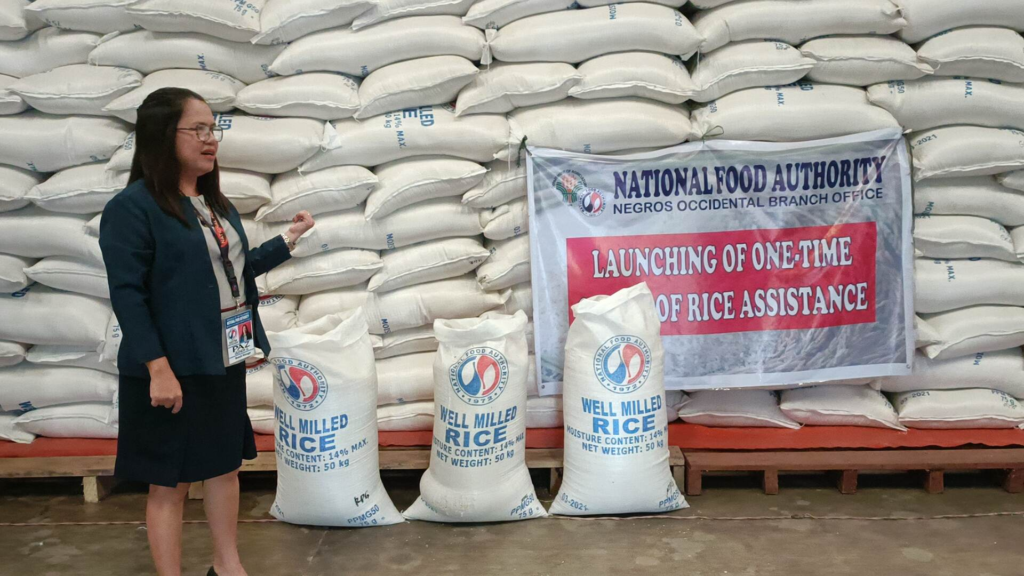 The National Food Authority in Negros Occidental assures the beneficiaries of the One-Time Grant of Rice Assistance to government employees that the rice it is distributing is safe and edible.
NFA-Negros Occidental Acting Branch Manager Glenda Paz said that the rice is good and fit for human consumption, debunking the allegations that it was inedible, during a press conference on Thursday, June 8.
This came after national media outlets reported that rice assistance given to the teachers in Bacolod was inedible and had "bukbok" or rice weevils.
House Deputy Minority Leader and Alliance of Concerned Teachers (ACT) Party-list Rep. France Castro said in a report on June 6 that some teachers had received rice grains that were yellowish or dark in color, which had foul odor, or were already infested with "bukbok" or rice weevils.
"We are trying to give you the best public service and we deny the inedible rice from Negros Occidental," Paz said, adding that the rice distributed are local varieties which are from the local farmers in the province.
Administrative Order No. 2 signed by President Ferdinand Marcos Jr. in December last year, states that government employees, including public school teachers, are entitled to a one-time 25-kilo rice assistance from the national government.
Paz said that national government agencies, uniformed personnel, and teachers are among the government employees who are entitled to the rice assistance.
She explained that NFA has set control measures in the warehouses to maintain good sanitation and personnel in the warehouses and focal persons authorized by the agency are regularly oriented on protocols and sanitation measures.
Paz added that local rice is not perfect, saying that the yellowish color found in the rice are mainly caused by the drying process.
She also said that despite their pest control measures, local rice varieties are also susceptible to pests.
"These are inevitable circumstances. If a beneficiary saw bukbok or rice pest, NFA is willing to replace it," Paz said adding that they can return it to the NFA warehouse or the agency can pick it up to check the quality of rice.
She also reported that as of June 8, NFA-Negros Occidental has already distributed 5,846 bags of rice or 73 percent of the total target distribution.
Paz said that the distribution might be finished in third week of June while the excess will be serve as a buffer stock in cases of calamities in the province.*