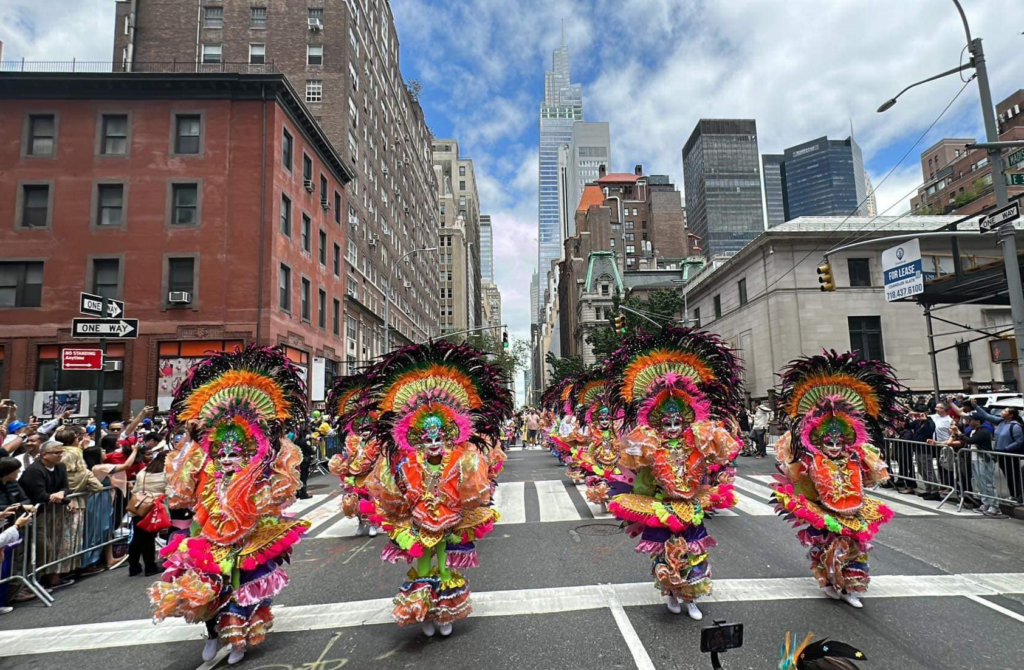 Thousands of New Yorkers and Filipinos cheered as Bacolod's MassKara performers danced their way down Madison Avenue in New York City during the 125th Philippine Independence Day Parade on Sunday, June 4.
The performance of the Barangay Granada MassKara dancers was world class, it was a proud moment for Filipinos and Bacolodnons, Bacolod Councilor Jason Villarosa said.
They kept up their lively performance even when their music got cut off, he said.
The New York event is dubbed the world's largest Philippine Independence Day Parade outside of the Philippines.
Bacolod Mayor Alfredo Abelardo Benitez, who was appointed Philippine Independence Day Council Inc. honorary grand marshal, during his introduction of MassKara dancers at the performance stage invited those present to visit Bacolod City, especially during the MassKara Festival in October.
Bacolodnons are resilient, happy and courteous people that is why Bacolod is called the city of smiles, he said.
Benitez also met with New York City Mayor Eric Adams and US Senate Majority Floor leader Chuck Schummer at the event.
Also with the mayor at the Independence Day parade aside from Villarosa were Bacolod councilors Celia Flor, Em Ang and Simplicia Distrito, former councilor Caesar Distrito and Granada Barangay Captain Alfredo Talimodao.*