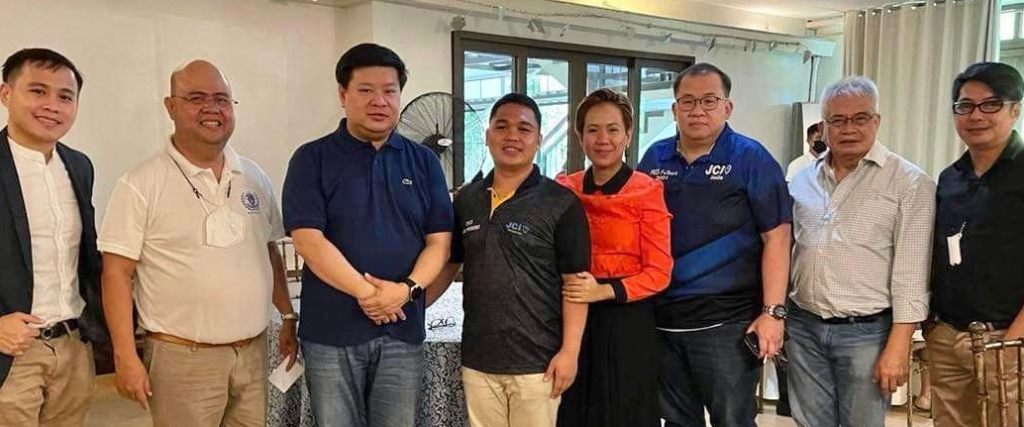 Area Project Chairman Paul Dy, TOYM Foundation Director Ismael Penado, JCI Philippines national president John Glenn Lee, JCI Talisay president Richmond Yanson, JCIP Regional VP Ana Panganiban, TOYM Foundation Director Fulbert Woo, TOYM Executive Director Larry Cruz and Past TOYM Project Chairman Ramfel Preclaro (l-r) at the 2022 search launching in Talisay City.*
The Junior Chamber International (JCI) Philippines launched the 2022 search for The Outstanding Young Men (TOYM) at Nature's Village Resort in Talisay City, Negros Occidental, on Monday, September 12.
The TOYM award is an annual national recognition awarded to Filipinos aged 18-40 who have made significant contributions to the development of the community and to nation-building, Ismael Penado, JCI Senate of Bacolod president and TOYM Foundation director, said.
Present at the launching was JCI Philippines national president John Glenn Lee.
The award is organized by JCI Philippines and co-sponsored by the TOYM Foundation and the Gerry Roxas Foundation.
Women are eligible for the award with the JCI contending that the word "men" does not distinguish the difference in gender.
The following are the categories for the 2022 TOYM nominees: agriculture science, arts and humanities, banking business, law, business, community development, educational business, political and social sciences, journalism and mass communication, sports, medicine, economics, science, technology and engineering.
The deadline for the submission of nominees is September 30, Penado said.
Those who have inquiries may visit the TOYM Philippines: The Outstanding Young Men Awards Facebook page.*