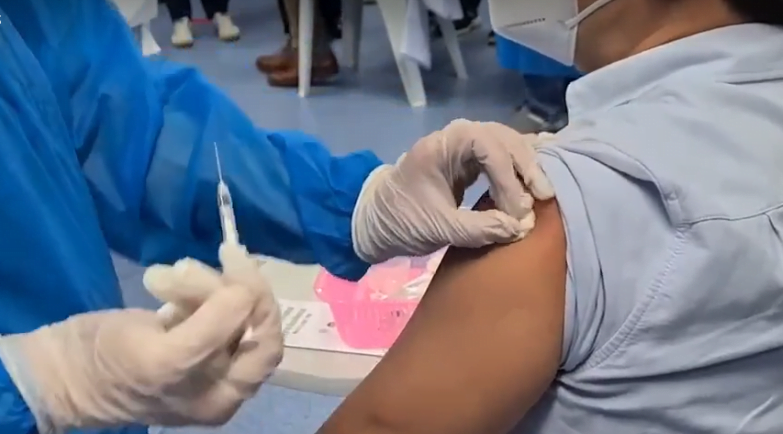 A four-day stepped up provincial vaccination drive against the coronavirus disease is being readied in Negros Occidental, while a close watch is up against the entry of the COVID-19 Omicron sub-variant, Dr. Ernell Tumimbang, provincial health officer, said Thursday, May 19.
The provincial vaccination days will be held to step up the campaign so more local government units in Negros Occidental can be downgraded to Alert Level 1, he said.
So far, only seven of the 31 LGUs in Negros Occidental are under Alert Level 1, while the rest are under Alert Level 2 because of their low COVID-19 vaccination rate.
Negros Occidental has vaccinated 62.68 percent of its target population, making it the lowest performer in Western Visayas, a Department of Health 6 report Wednesday, May 18, showed.
The province has only vaccinated 58.89 percent of its target senior citizen population, the DOH added.
Tumimbang said there are still a lot of people who are hesitant about getting vaccinated.
It is important for people to get vaccinated to protect themselves because the COVID-19 pandemic is not over, he said.
Meanwhile, a close watch against the entry of COVID-19 variants and sub-variants in the province is up, he said.
Two Omicron sub-variant BA.2.12.1 cases in Iloilo province were locally transmitted, while the third case involved a returning overseas Filipino, the Department of Health reported Tuesday.*